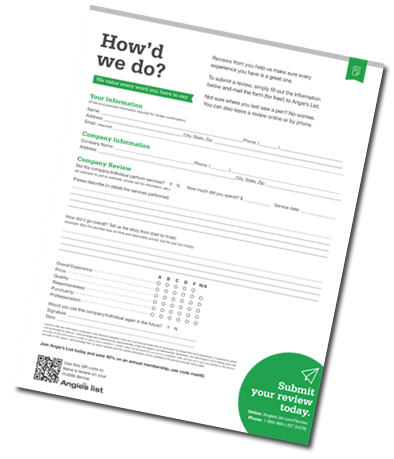 WE'RE ON ANGIE'S LIST
We use Angie's List to assess whether we're doing a good job keeping valued customers like you happy. Please visit www.angieslist.com/review/5773039 in order to grade our quality of work and customer service.
If you prefer to mail it in, you can download the review form here.
Please Note: Only member reviews impact our grades and rating with us. Non-members who submit reviews are encouraged to become members and can receive a promo code for 40% off a membership after they submit a review.